Vent Hood Cleaning in Bothell * Preventing Grease Fires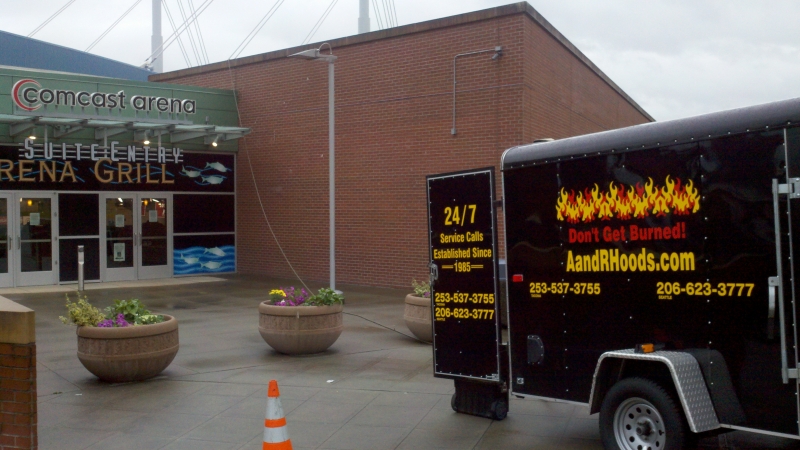 The grease-laden smoke produced when cooking in a commercial kitchen gets pulled out through the exhaust system. Some grease tends to stick to the vent hood filters and ductwork while the vapors pass through.
Vent hood cleaning at regular intervals is necessary to remove this oily buildup which can lead to restaurant grease fires. The hazard of restaurant grease fires from unclean exhaust hoods is so real that periodic vent hood cleaning in Bothell, WA is mandated by law for commercial kitchens.
At A and R Hoods, we offer professional exhaust hood cleaning and vent hood cleaning services to prevent restaurant grease fires. We are equipped to work in commercial kitchens of all types and sizes. The diverse clientele we cater to with vent hood cleaning services in Bothell include:
Hotels and restaurants
Industrial kitchens
Churches
Schools and colleges
Exhaust Hood Cleaning in Bothell * Hood and Exhaust System Cleaning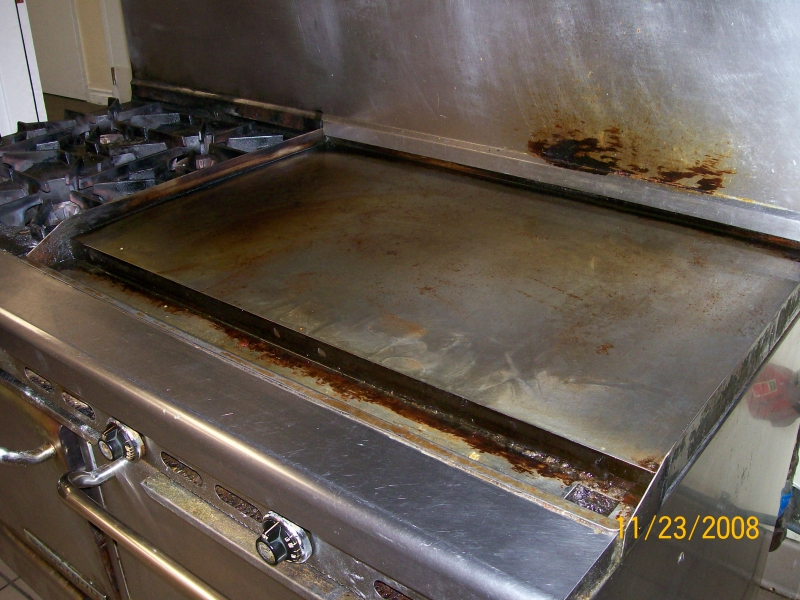 Our company has a team comprised of suitably qualified, experienced technicians to work on exhaust hood cleaning jobs in Bothell. We do a very thorough job of cleaning your kitchen exhaust system. Our technicians perform:
Grease removal from inside the vent hood and ducts
Exterior exhaust hood cleaning
Vent hood filter cleaning and replacement
Exhaust fan cleaning and lubrication
We see to it that our crew takes a sincere and detail-oriented approach to exhaust and vent hood cleaning. Rest assured that exhaust hood cleaning in your commercial kitchen will be done not just on the visible parts of the system, but even on the areas that are not visible and in difficult to reach areas.
Let Us Help Reduce the Risk of Restaurant Grease Fires in Bothell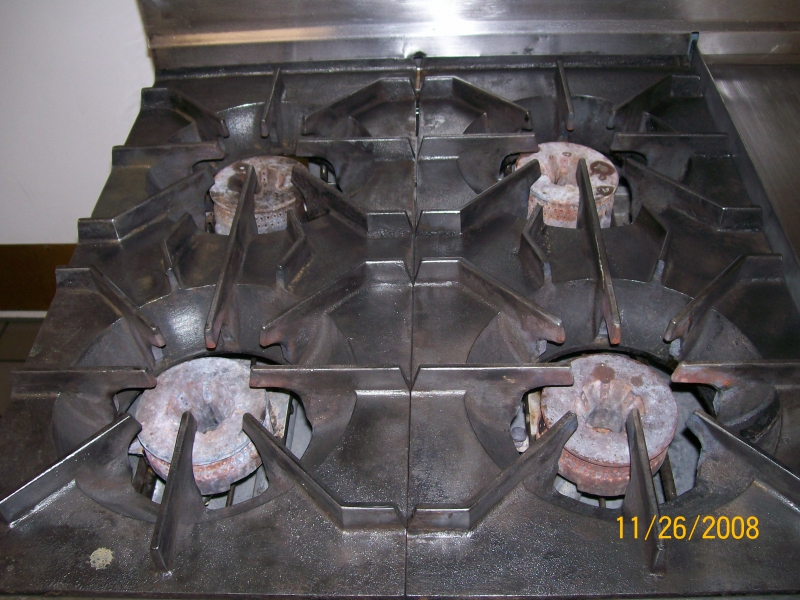 Make our exhaust system cleaning services a part of your restaurant fire safety plan if you are serious about minimizing the danger of restaurant grease fires in your Bothell establishment. We:
Use specialized tools and solutions
Never cut corners
Do the job right, the first time
Our efficient restaurant vent hood cleaning services even help remove excessive heat and unpleasant odors from the kitchen. If you want your eatery to stay code-compliant, offer pleasant working conditions to its kitchen staff and be a safe working environment, call us at recommended intervals for exhaust hood cleaning.
Rely on A and R Hoods for exceptional commercial hood cleaning services that help prevent restaurant grease fires in Bothell. Call (253) 777-3880 for a free quote on our exhaust hood cleaning prices.