Kitchen Cleaning Services for Everett Commercial Kitchens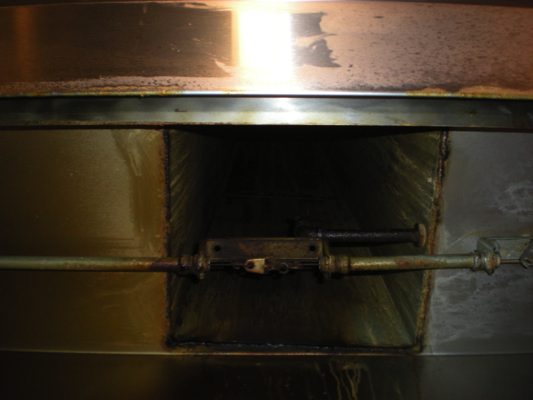 The kitchen is the heart of your business. Let A and R Hoods handle all your commercial kitchen cleaning needs in Everett, WA, and ensure that your business has a spotless reputation in terms of cleanliness.
We will leave you free to concentrate on what you do best-serving your customers with great food.
Schedule your commercial kitchen cleaning services in Everett with our team of experts, and benefit from:
Convenient scheduling
24/7 services
Professionals cleaners
Reasonable prices
Rest assured your kitchen will be cleaned to the highest standards. Our commercial kitchen cleaning team in Everett is trained to treat your premises as if it were their own. We are very flexible, so whatever your commercial kitchen cleaning needs are, contact us for an individualized quote.
Restaurant Cleaning Company for Everett Restaurants
Restaurants are busy places, and employees do not have much time to focus on deep cleaning. We specialize in providing restaurant cleaning services to Everett restaurants, and take great pride in our superior workmanship.
Our restaurant cleaning services in Everett go beyond cleaning the sink and wiping off the countertops. From grease trap removal to hood and duct cleaning, we offer a full range of restaurant cleaning services in the Everett area.
Our team is fully trained in the latest restaurant cleaning methods to ensure a sparkling clean kitchen. We are a fully licensed, bonded, and insured restaurant cleaning company, complying with Washington State codes and regulations.
Let our restaurant cleaning services in Everett help you:
Protect your business reputation
Improve employee morale
Improve customer satisfaction
Commercial Kitchen Cleaning in Everett • Kitchen Equipment Cleaning
While your staff can maintain cleanliness in your commercial kitchen on a daily basis, most food preparation premises are not equipped to perform deep cleaning of cooking equipment, grease filters and duct work.
This is when we step in. Our commercial kitchen cleaning services in Everett restore and maintain the highest possible standards of hygiene in your kitchen. After evaluating your needs, we will design a cleaning solution that best addresses the unique needs and challenges of your commercial kitchen.
We offer commercial kitchen equipment cleaning services for:
Ovens
Deep fryers
Grill tops
Coolers and fridges
Stove top burners
Combination ovens
If you are looking for a commercial kitchen cleaning service in Everett, give A and R Hoods a call at 253-777-3880. We look forward to meeting and exceeding your expectations.