Fire Extinguisher Service for Commercial Kitchens in Redmond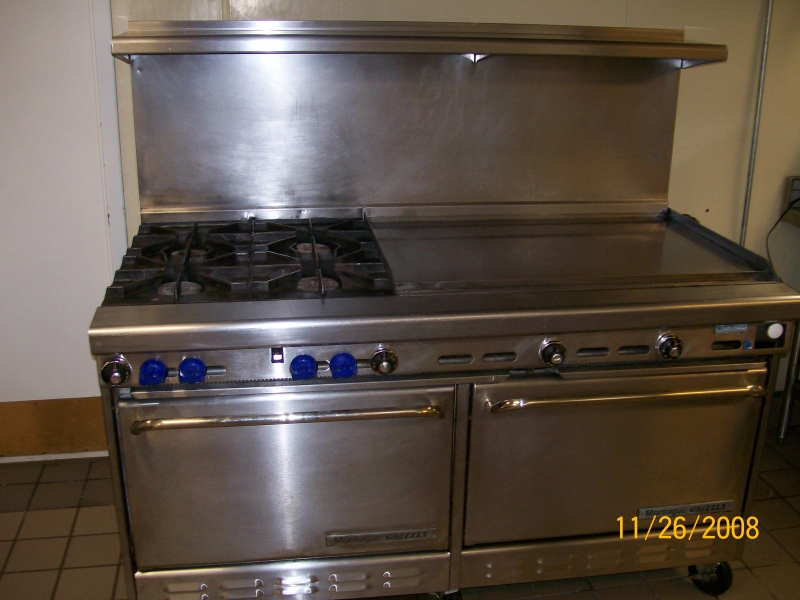 All commercial kitchens must have fire extinguishers to prevent a small fire from becoming a devastating large one. However, this basic fire protection measure is useful only if the extinguishers are in excellent shape and working correctly.
That is why it is mandatory for commercial kitchens to have an annual fire extinguisher inspection. In Redmond, WA, A and R Hoods can be called for fire extinguisher service to ensure that fire-fighting equipment in the commercial kitchens:
Have been stationed at a visible, easy-to-reach place
Is not leaking, corroded or dented
Have proper instructions for use
Is not past its expiration date
Those who hire us for fire extinguisher service in Redmond can trust us for detailed and thorough fire extinguisher inspection. We understand that proper fire extinguisher maintenance can, at times, be the difference between life and death. We deliver fire extinguisher service with the sincerity and commitment that the job deserves.
Fire Extinguisher Inspection in Redmond Restaurants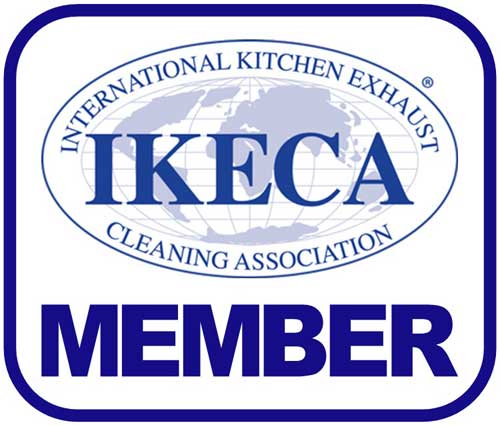 Wondering how often fire extinguisher inspection is necessary for your Redmond restaurant or commercial kitchen? Let us help. While you should have fire extinguisher service done per the manufacturer specifications, the pressure gauge of the appliance should be done every month to confirm that it is holding pressure.
A more thorough annual fire extinguisher inspection is also required as per the federal and local safety codes. Besides this, an even more detailed internal inspection of fire extinguishers in the restaurant must be done every 6 years.
The annual and six-yearly inspections must be done by a fire extinguisher service company like ours. We have the jobs done by technicians who are:
Trained
Experienced
Equipped with the proper tools
Before leaving, our technicians attach fire extinguisher inspection tags as documentation of compliance.
Why Choose Us for Fire Extinguisher Maintenance in Redmond?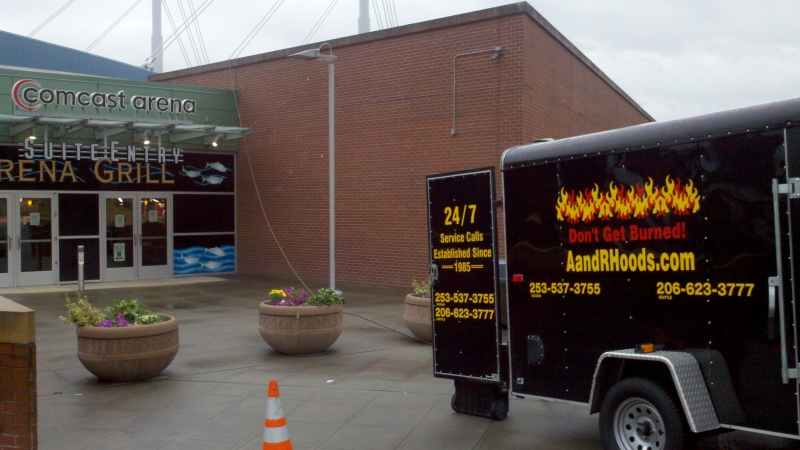 Proper fire extinguisher inspection keeps you on the right side of the law. The right fire extinguisher maintenance also helps you maintain a safe work place. Therefore, you should settle for nothing less than the best option you can find for fire extinguisher maintenance in the Redmond area.
We are the ideal people to meet your fire extinguisher maintenance requirements. Not only are we qualified for the job, we:
Follow an exhaustive fire extinguisher maintenance checklist
Offer 24/7 services
Work at competitive prices
Are licensed, bonded and insured
Call 253-777-3880 to reach A and R Hoods for fire extinguisher service in Redmond.