Fire Extinguisher Service for Commercial Kitchens in University Place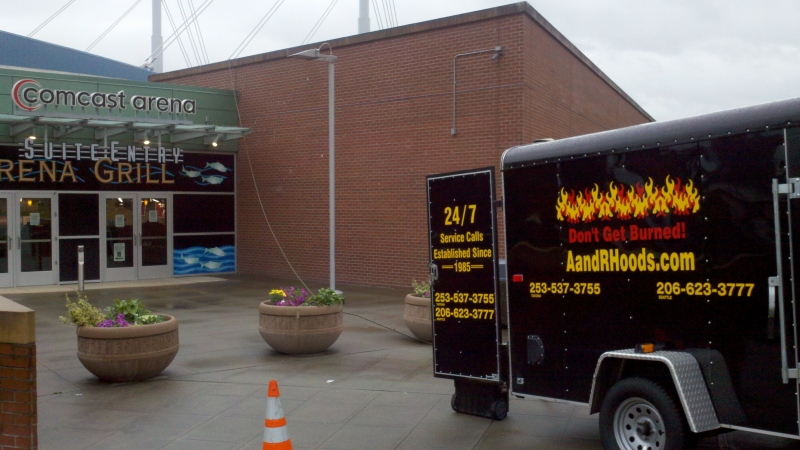 It is important for any commercial kitchen owner or manager to keep their premises prepared for all types of emergencies. Because of a high probability for fire in industrial and commercial kitchens, it is mandated by law that these facilities have fire extinguishers that are:
Stationed in a prominent, clearly visible place
Within easy reach
Fully charged and properly capped
Commercial kitchens are also legally bound to have fire extinguisher inspection and maintenance done on a regular basis. At A and R Hoods, we provide specialized fire extinguisher service in University Place, WA to help restaurant and other commercial kitchens in this area stay safe as well as code-compliant.
We have been a fire extinguisher service provider since 1985 and are well-versed with the laws regarding fire extinguisher maintenance. We take our job seriously and conduct a very thorough fire extinguisher inspection on every job. Call us now to discuss your fire extinguisher service needs in University Place. Also get a free quote on fire extinguisher service cost.
Fire Extinguisher Inspection in University Place Restaurants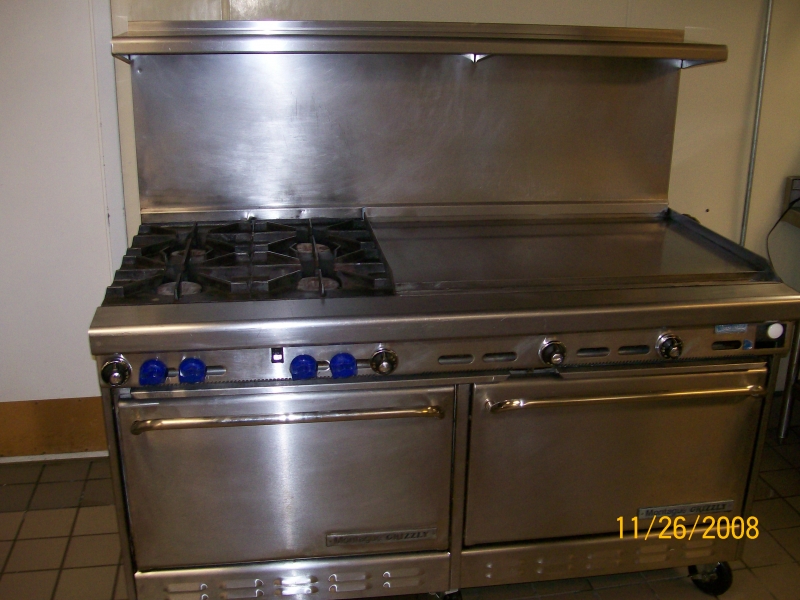 Knowledge of the mandatory fire extinguisher inspection and maintenance requirements is a must for every restaurant owner.
For those who are not aware, we want them to know that they should have the fire extinguishers in their restaurant inspected monthly and get annual fire extinguisher maintenance done. An internal examination and hydrostatic testing of the equipment is necessary every few years.
Are you wondering, 'Which is the most reliable place to call for fire extinguisher inspection near me in the University Place area?' That would be us! We assure you of working along a detailed fire extinguisher inspection checklist while getting the job done by technicians who are:
Well-trained
Experienced
Professional
Why Choose Us for Fire Extinguisher Maintenance in University Place?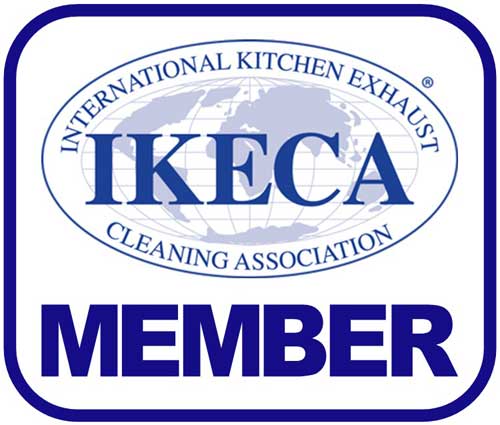 The condition of the basic fire-fighting equipment in your commercial kitchen can become a matter of life and death in case of a fire. You owe it to yourself, your staff, and your patrons to get the finest fire extinguisher maintenance services that University Place has to offer.
Make us your first choice for meeting your fire extinguisher maintenance requirements. We are the right fire extinguisher service provider to choose because we are:
Here 24/7 for emergency jobs
Licensed, bonded and insured
Committed to doing a very professional job
Keep your commercial kitchen safe by calling A and R Hoods for fire extinguisher maintenance services in University Place. Call (253) 777-3880.