Fire Extinguisher Service for Commercial Kitchens in Des Moines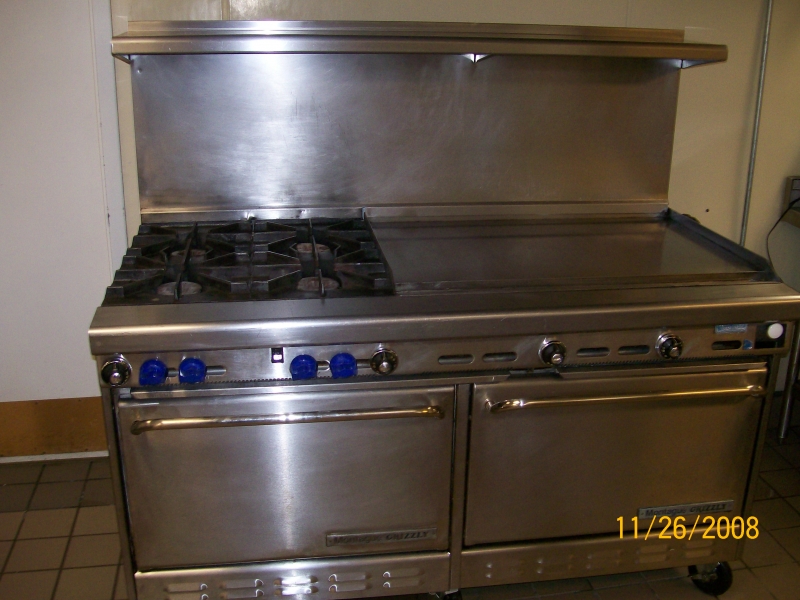 Your commercial kitchen is one of the most at-risk locations in your facility, especially when it comes to a potential fire.
Fire extinguisher service is important to ensuring your equipment will work when needed and is, most importantly, safe for use. With regular fire extinguisher service, you can save your fire extinguishers from:
Corrosion
Damage
Explosion
If you are wondering where to get your fire extinguisher service, A and R Hoods is the name to remember. We provide fire extinguisher service in accordance with NFPA 10. We will make sure your commercial kitchen is protected with proper fire extinguisher service in Des Moines, WA.
Our technicians are trained to perform the highest quality fire extinguisher service. We are passionate about helping you stay ready for fire-related hazards with professional fire extinguisher maintenance.
Fire Extinguisher Inspection in Des Moines Restaurants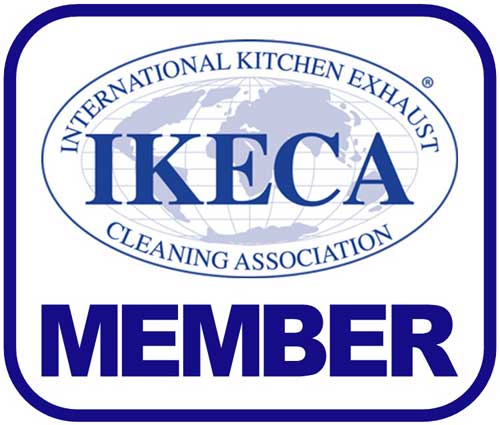 Protection from fire begins with making sure your fire extinguishers are working efficiently. So, it is essential that you call a professional to perform a fire extinguisher inspection for each unit in your restaurant.
All of our technicians are trained and experienced to perform a thorough fire extinguisher inspection in the Des Moines area. Your safety is our number one priority. We want to make sure your employees, restaurant, and customers are safe from the dangers of potential fires.
With fire extinguisher inspection and service, we make sure your restaurant is fully protected from fire hazards. During our fire extinguisher inspection, we check for:
Visual damage
Correct pressure
Broken seals
Hose & nozzle condition
Our service vehicles are also stocked with a huge inventory of replacement parts to enable us to quickly repair or replace any small problems identified during your fire extinguisher inspection in Des Moines.
Why Choose Us for Fire Extinguisher Maintenance in Des Moines?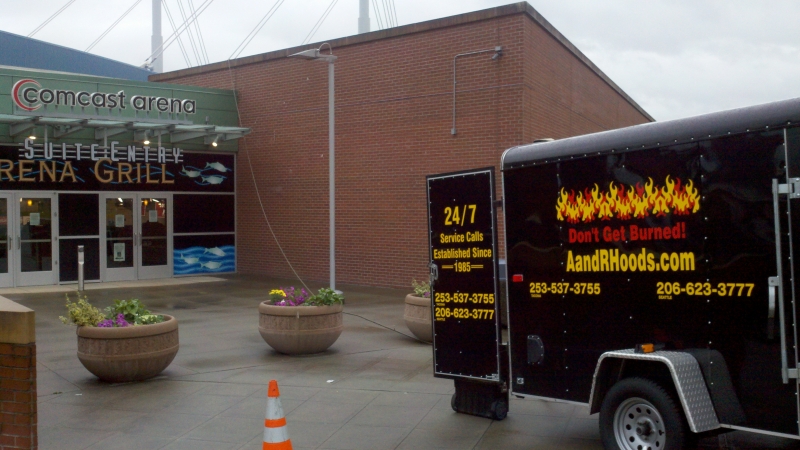 With endless details to manage, keeping commercial kitchens running smoothly and profitably is a continuous job. We understand this and can simplify one crucial part of the job for you: fire extinguisher maintenance.
The best thing about working with us is that we treat your premises like our own, performing fire extinguisher maintenance to the highest workmanship standards.
With our fire extinguisher maintenance services in Des Moines, we will make sure that you are fully prepared for any fire emergencies you can potentially experience.
The benefits of our fire extinguisher maintenance services include:
Staying compliant with local codes
Promoting safety
Keeping equipment ready
Meeting insurance requirements
To schedule fire extinguisher maintenance in Des Moines, feel free to call A and R Hoods at 253-777-3880.