Vent Hood Cleaning Mill Creek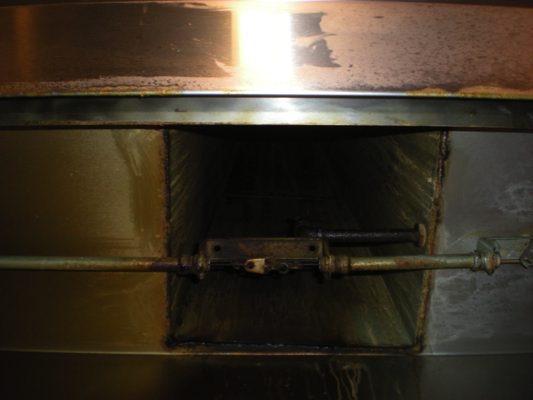 Have you started a restaurant business or recently created a commercial kitchen? Well, then you must be familiar with the basic norms of surviving in this industry. Apart from making great cuisine, you need to follow the NFPA rule # 96, which makes duct and vent hood cleaning a mandatory task.
For those of you who are new to this business and looking for professional cleaning assistance, call A and R Hoods.We provide vent hood cleaning service around Mill Creek, WA and will come to your restaurant on the schedule you want.
We are proud of our excellent reputation among the local fire marshals, insurance companies and our customers around Mill Creek for quality vent hood cleaning. We offer the same level of expertise in vent hood cleaning, irrespective of the kitchen size.
Our vent hood cleaning service is popular for:
Handling commercial and retail kitchen efficiently
Expertise in all types of vent hoods
Quick, professional service
Ignoring vent hood cleaning may lead to fire accidents in the kitchen. Have your kitchen vents cleaned on a regular basis by our skilled team.
Exhaust Hood Cleaning Mill Creek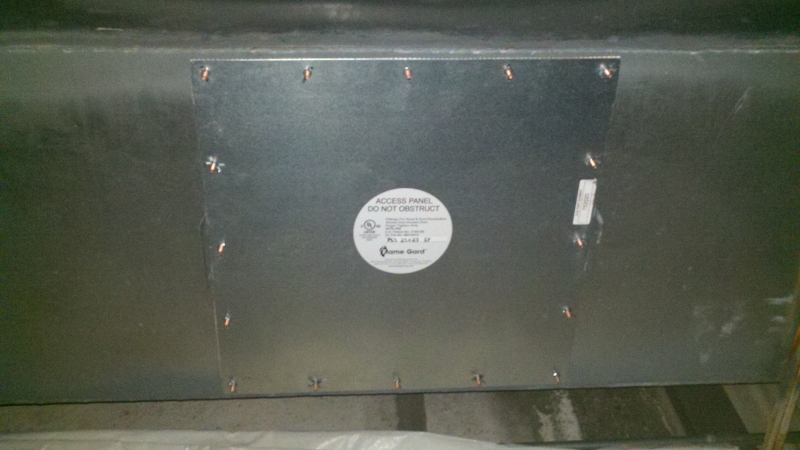 Founded in the year 1985, our exhaust hood cleaning service is appreciated around Mill Creek. For the best exhaust hood cleaning service in the area, call us. Our experienced team of exhaust hood cleaning professionals knows the importance of thoroughly checking the hood before leaving the premises.
Our exhaust hood cleaning team is also trained to perform maintenance on you exhaust hood unit and will advise you of any necessary repairs that must be made.
By choosing us for exhaust hood cleaning, you get:
Increased lifespan of your unit
Decreased risk of fire accidents
Thorough cleaning
Give us a call now!
Mill Creek Restaurant Grease Fires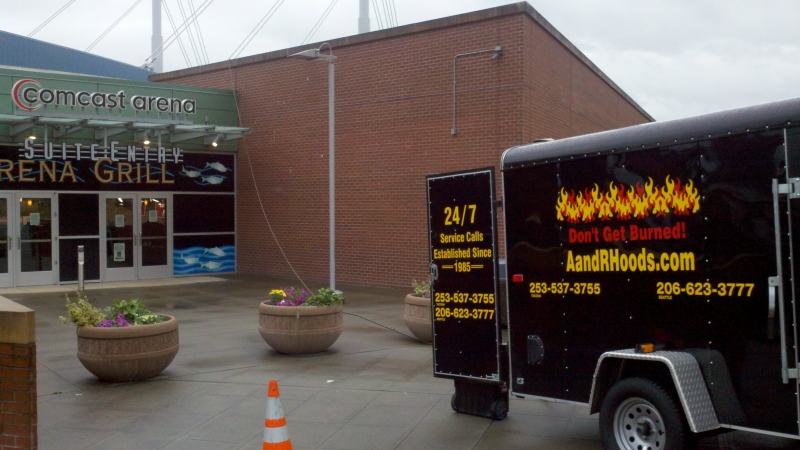 Restaurant grease fires can be extremely dangerous and cleaning the hoods is the best way to prevent a restaurant grease fire. Our team has helped many restaurants prevent grease fires around Mill Creek by cleaning their exhaust hoods.
For your business to be able to operate successfully rely on us to handle your commercial kitchen cleaning to prevent restaurant grease fires. Our service is known for:
Affordability
Professionalism
Quality service
Call us and stop worrying about restaurant grease fires.
Looking for vent hood cleaning service around Mill Creek to avoid restaurant grease fires? Hire the expert exhaust hood cleaning service of A and R Hoods by calling (253) 777-3880.