Fire Extinguisher Service for Commercial Kitchens in Mountlake Terrace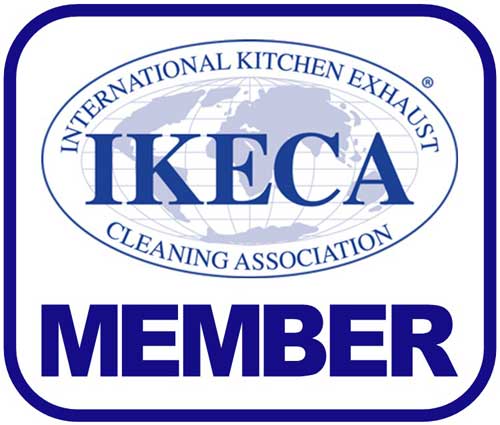 There are many different types of fire extinguishers for the many types of fires. According to the U.S. Fire Administration, they are made to combat five classes of fires:
Class A: Ordinary combustibles
Class B: Flammable liquids
Class C: Appliances, electrical
Class D: Metals
Class K: Cooking oils
Most people do not think much about their fire extinguishers until they need them. A fire extinguisher has a very little value if regular fire extinguisher service is neglected. As a commercial kitchen owner or manager, you are responsible for scheduling your own fire extinguisher service in Mountlake Terrace, WA.
A and R Hoods is here to help you with your fire extinguisher maintenance requirements in Mountlake Terrace.
Fire Extinguisher Inspection in Mountlake Terrace Restaurants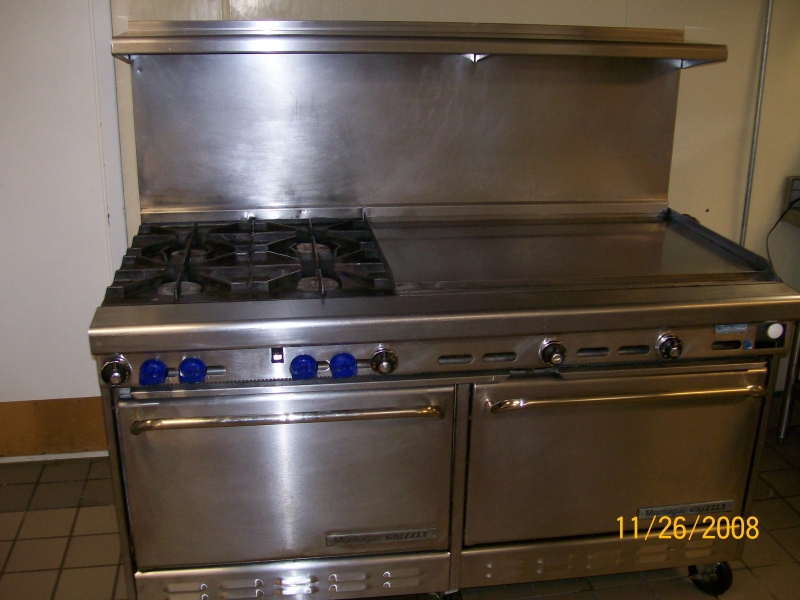 A regular fire extinguisher inspection is essential to ensure these devices remain in optimal working condition and work correctly when the need arises. We provide fire extinguisher inspection services to Mountlake Terrace restaurants.
During a fire extinguisher inspection, we will check the pressure to ensure it is within correct range. We also look for signs of damage, such as corrosion, clogged nozzles and leaks. A fire extinguisher inspection also ensures your device is in:
Proper spot
Visible
Easily accessible
Fire extinguisher service and maintenance is an important part of keeping your restaurant safe. A fire extinguisher inspection must be performed in accordance with local, state, and national codes and regulations. We are the right people to perform fire extinguisher service because we have the right parts, tools, materials and training.
Why Choose Us for Fire Extinguisher Maintenance in Mountlake Terrace?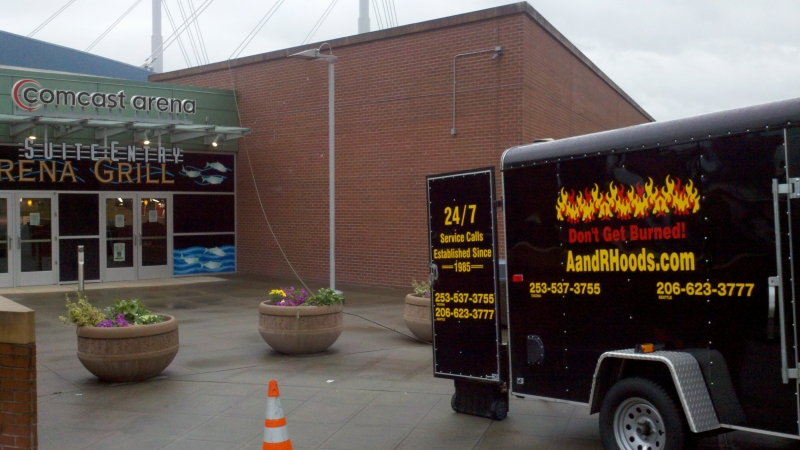 Even though fire extinguisher service may not be your priority, there is nothing worse than requiring an extinguisher in case of an emergency - only to find out that is not working. Not only is fire extinguisher maintenance a legal requirement, it is also essential to ensuring the fires are put out before they get out of control.
Fire extinguisher maintenance ensures your equipment will work if and when it is needed. Professional fire extinguisher maintenance is an essential part of any commercial kitchen fire protection system. It is the responsibility of a property owner or manager to arrange fire extinguisher maintenance.
Come to us for prompt, reliable fire extinguisher maintenance services. The benefits of choosing us for your fire extinguisher maintenance needs in Mountlake Terrace include our:
Licensed, bonded & insured company
Competitive rates
Commitment to customer satisfaction
To schedule a fire extinguisher inspection in Mountlake Terrace, call A and R Hoods on (253) 777-3880 today.