Fire Extinguisher Service for Commercial Kitchens in Kirkland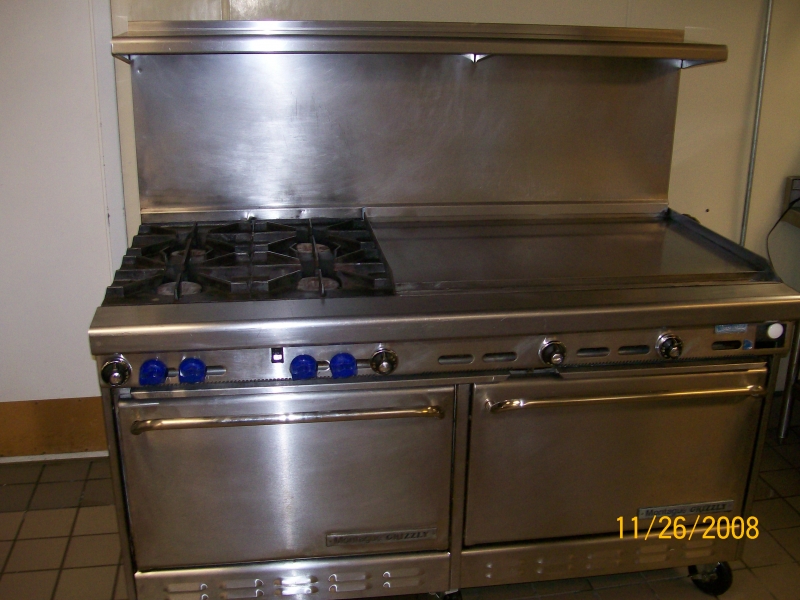 Running an industrial or commercial kitchen is hard work. Along with producing quality food, you are responsible for maintaining a high level of hygiene and safety in your building.
One of the essentials that you have to ensure is that the fire extinguishers installed in the kitchen are:
Easily visible and accessible
In perfect working condition
Regularly serviced to meet the latest fire safety codes
A and R Hoods can help your commercial kitchen stay code-compliant by taking care of its routine fire extinguisher inspection and fire extinguisher maintenance needs.
Our licensed, bonded and insured business has been providing fire extinguisher service in the Kirkland, WA area since 1985. We have complete knowledge of the federal and local regulations concerning the fire extinguisher service mandatory for commercial kitchens.
Whether you want to know how often fire extinguisher inspection is required or need to call in well-trained professionals for a thorough fire extinguisher service in your Kirkland commercial kitchen, get in touch with us.
Fire Extinguisher Inspection in Kirkland Restaurants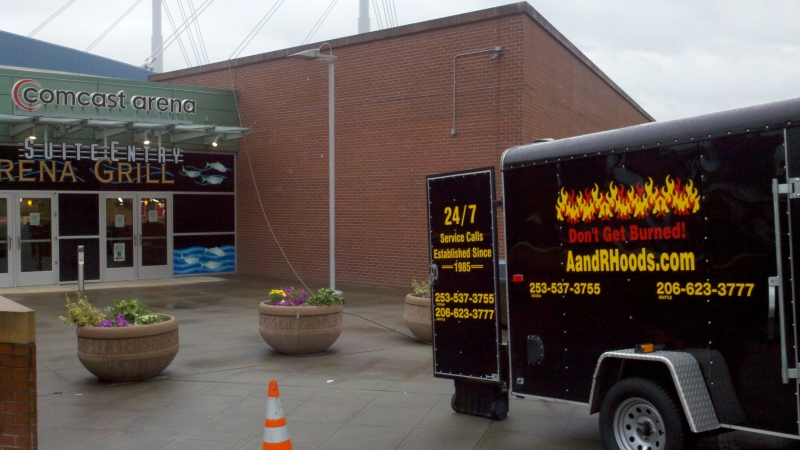 You should have a fire extinguisher in your restaurant kitchen not merely for legal reasons. Doing so is an essential safety precaution in a place that is known for the use of fire and several inflammable materials.
It is just as crucial to ensure that your fire extinguisher works effectively when it is needed. So, remember to call us to schedule a fire extinguisher inspection in your Kirkland restaurant.
As one of the leading fire extinguisher service experts in the region, we can be trusted for diligent and seamless fire extinguisher inspection. The fire extinguisher maintenance specialists we send over:
Are sincere and responsible professionals
Know all the fire extinguisher inspection requirements
Work along an exhaustive fire extinguisher checklist
Why Choose Us for Fire Extinguisher Maintenance in Kirkland?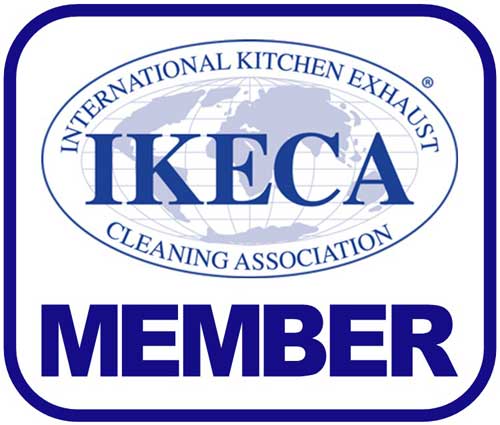 By ignoring proper fire extinguisher maintenance in your restaurant or commercial kitchen, you invite severe legal penalties. Along with this, you also compromise the safety of your property, investment, staff and the public.
You must keep up with the necessary fire extinguisher maintenance schedule and bring in the right people for fire extinguisher service.
Let us take care of your fire extinguisher maintenance requirements in Kirkland. Our technicians are suitably qualified and experienced on the job. Moreover, our fire extinguisher maintenance services are:
Scheduled promptly
Completed fast and efficiently
Delivered with utmost attention to detail
Competitively priced
Choose A and R Hoods for fire extinguisher inspection in Kirkland. Reach our fire extinguisher service team at 253-777-3880.