Fire Extinguisher Service for Commercial Kitchens in Issaquah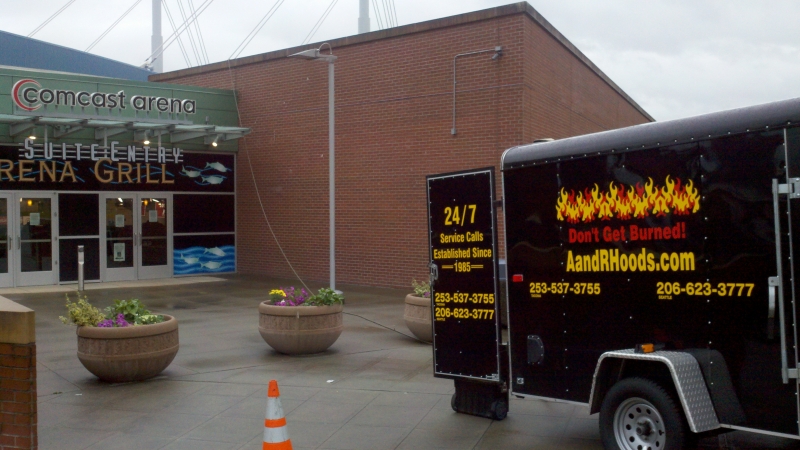 Industrial and commercial kitchens must have fire extinguishers installed in an easily accessible location. This is necessary to:
Deal with any fire emergency on the premises
Assure employees of a safe work environment
Comply with the federal and local fire safety codes
Merely having fire extinguishers is not enough; the equipment must also be in proper working condition at all times. To ensure this, commercial kitchens should invest in regular fire extinguisher service. Fire extinguisher inspection must be done from time to time by suitably trained technicians.
Call A and R Hoods for fire extinguisher service in the Issaquah, WA area. We provide comprehensive services for commercial kitchen cleaning and maintenance. Fire extinguisher inspection and fire extinguisher maintenance are some of the things we specialize in.
To know how often a fire extinguisher inspection should be scheduled and to ask what our fire extinguisher service cost, Issaquah commercial kitchen owners should feel free to call us.
Fire Extinguisher Inspection in Issaquah Restaurants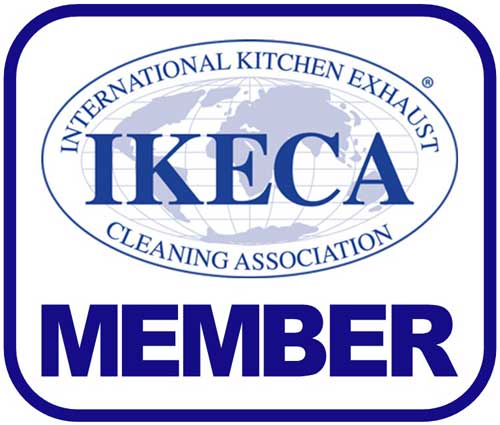 The last thing you need when a fire suddenly breaks out in your restaurant is finding that your fire extinguisher does not work.
While you take every precaution necessary to prevent fire breakout in your commercial establishment, accidents can happen. You need fire extinguishers that you can rely on.
Our fire extinguisher service team can come at periodic intervals to conduct fire extinguisher inspection in your Issaquah restaurant. We send only skilled and experienced technicians to complete your fire extinguisher inspection job. Our technicians:
Hydro-test your extinguishers to check for cracks and leaks
Inspect the equipment for dents and rust
Refill/recharge the extinguishers if necessary
Recommend replacing fire extinguishers past expiration
Why Choose Us for Fire Extinguisher Maintenance in Issaquah?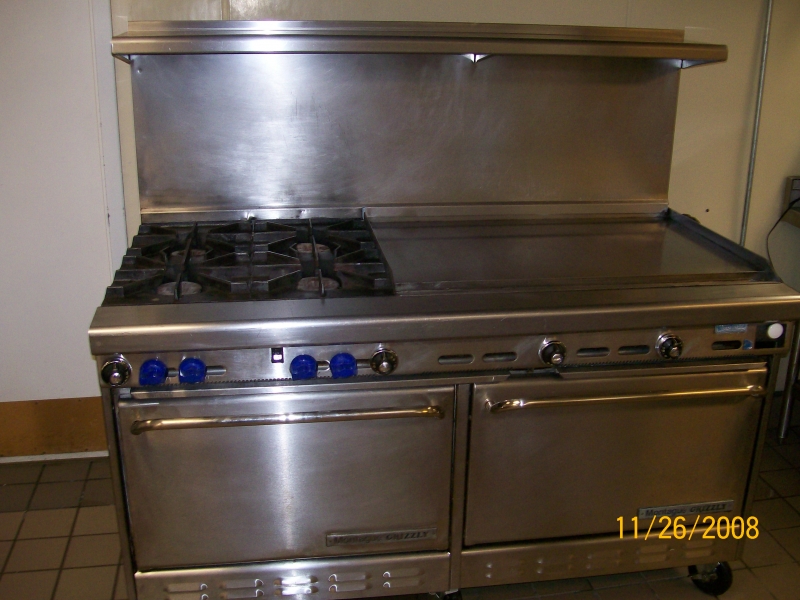 Our company has been in business since 1985. We have the knowledge, skills, experience, and commitment required to deliver thorough and seamless fire extinguisher service to all our clients.
We can do fire extinguisher maintenance work for fire extinguishers of all types and sizes. Customers are our top-most priority and their safety is our #1 focus. We appreciate that those who hire us for fire extinguisher maintenance in Issaquah trust us to keep them and their employees, valuables, and property safe.
That is why we make sure our technicians meet the fire extinguisher maintenance requirements of every client:
Sincerely and completely
With meticulous attention to detail
With timely, professional, hassle-free, and affordable services
Rely on A and R Hoods for all your fire extinguisher maintenance needs in Issaquah. Call 253-777-3880.