Fire Extinguisher Service for Commercial Kitchens in Burien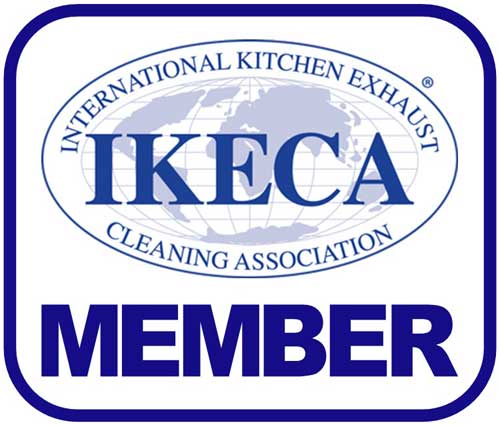 All commercial kitchens are required to have fire extinguishers stationed on their premises in case of fire emergencies. These units must be:
Easily visible
Readily accessible
Fully charged
Prepared for instant use
Periodic fire extinguisher inspection and maintenance in commercial kitchens is essential to keep basic fire-fighting equipment in top working condition. This is where A and R Hoods comes in.
We are the leading source for fire extinguisher service in the Burien, WA area.
We offer complete fire extinguisher services required to keep the fire extinguishers in commercial kitchens stationed at the right place and working efficiently. We can even educate our customers about the fire extinguisher service requirements for their Burien commercial kitchens.
Call us now, whether you wish to know how often fire extinguisher inspection is needed or if you want to schedule a visit from our fire extinguisher maintenance team.
Fire Extinguisher Inspection in Burien Restaurants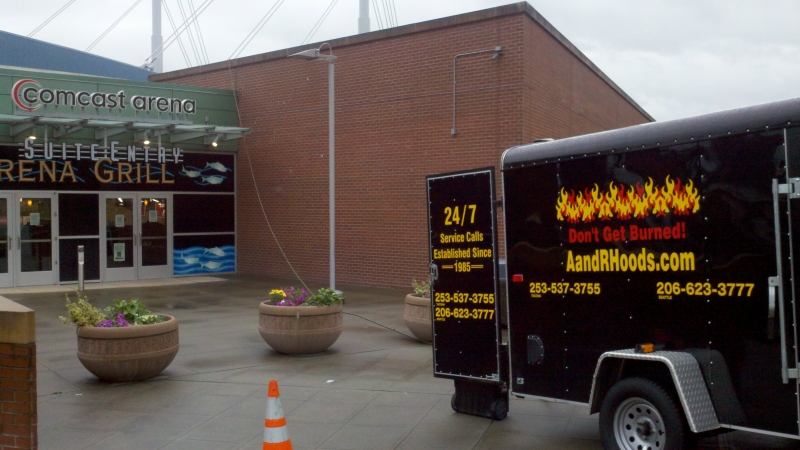 Fire extinguishers must be handled with great care. These are pressure vessels; their improper handling can damage them and render them unfit for use. When fire extinguisher inspection is due in your Burien restaurant, it is important that you hire the right professionals for the job.
Call in our fire extinguisher service experts for inspecting and testing your equipment. Our technicians are experienced professionals with rigorous training in fire extinguisher maintenance and servicing.
They can be relied upon for seamless fire extinguisher inspection that is done:
Meticulously
With proper equipment
With safety precautions in mind
Our people work along a detailed fire extinguisher inspection checklist.
When you bring your fire extinguisher service needs to us, you can rest easy that your restaurant will be in total compliance with the local fire safety codes and have fully functional, reliable fire extinguishers.
Why Choose Us for Fire Extinguisher Maintenance in Burien?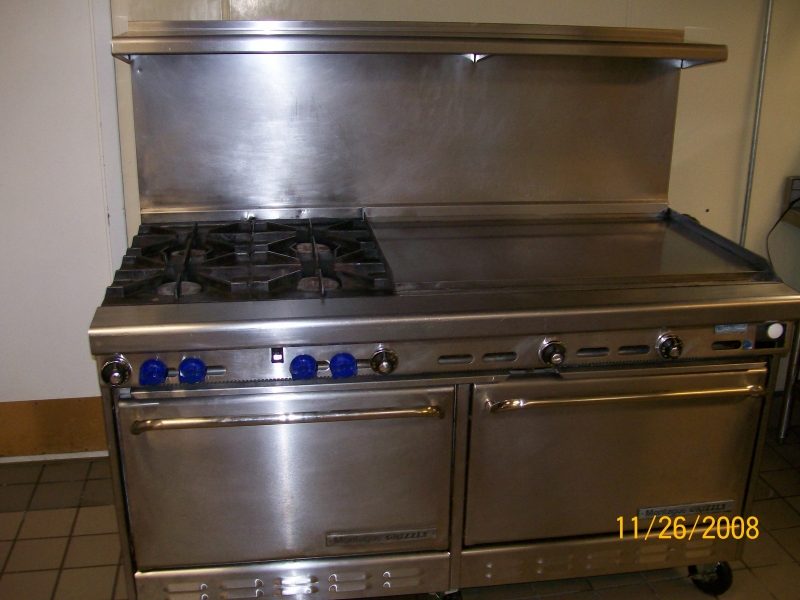 As fire extinguishers are so critically important for the safety of your people and property, you cannot call in just anyone for fire extinguisher maintenance. We are the fire extinguisher service specialists that you can rely on.
A licensed, bonded, and insured company, we perform every fire extinguisher maintenance job in Burien with the sincerity and diligence it calls for. Better yet, we make sure that the job is done:
Quickly
With minimal disturbance to your business
At an affordable price
We are available 24/7 to meet emergency fire extinguisher maintenance requirements.
Make A and R Hoods your first call for fire extinguisher inspection and servicing in Burien. Call 253-777-3880.