Fire Extinguisher Service for Commercial Kitchens in Bonney Lake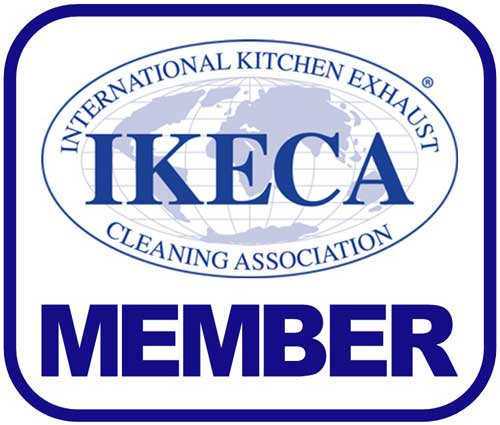 Commercial kitchens, by their very nature, create various fire hazards. With usually limited space and highly flammable substances, the risks of a potential fire are increased.
A and R Hoods is dedicated to providing high quality fire extinguisher service in the Bonney Lake, WA area. Our team brings years of experience and expertise to provide a professional, reliable fire extinguisher service to Bonney Lake clients. We have built our reputation on providing excellent customer service.
Routine, periodic fire extinguisher service is the best defense against equipment malfunctions so that you may continue to operate your commercial kitchen safely and efficiently.
We can customize our fire extinguisher service and maintenance programs to best suit your needs and budget. The benefits of our fire extinguisher maintenance services include:
Safety from the dangers of potential fires
Ensuring that your building meets fire safety codes
Enjoying much needed peace of mind
Fire Extinguisher Inspection in Bonney Lake Restaurants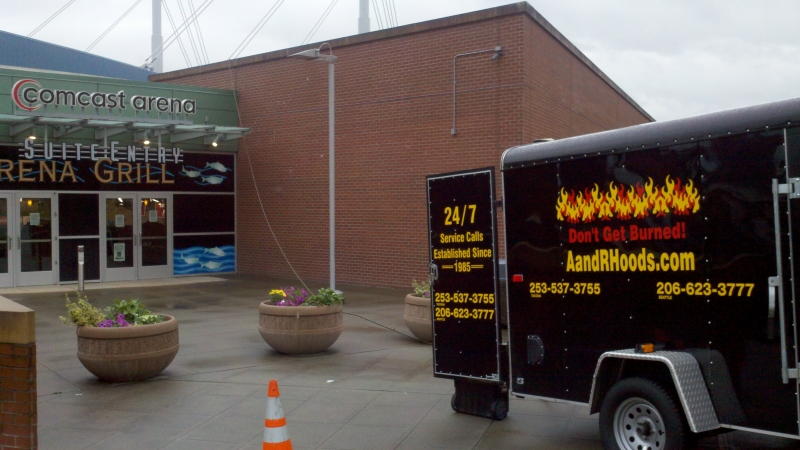 Having a safe and fully compliant commercial kitchen is the most crucial standard in running a restaurant properly. Fire extinguisher service and maintenance is essential to ensuring an effective and safe commercial kitchen.
We are committed to making your restaurant safe and up to code with our fire extinguisher inspection services in Bonney Lake. Making sure that your commercial kitchen is safe from any fire risks is essential to the longevity of your restaurant business.
With fire extinguisher inspection and service, we make sure your equipment is ready to control a potential flare up or grease fire.
Let us maintain your fire extinguishers by performing regular fire extinguisher inspections. Our fire extinguisher inspection checklist includes:
Examination for obvious physical damage
Verifying the locking pin is intact
Confirming the pressure gauge
Verifying the tamper seal is unbroken
Why Choose Us for Fire Extinguisher Maintenance in Bonney Lake?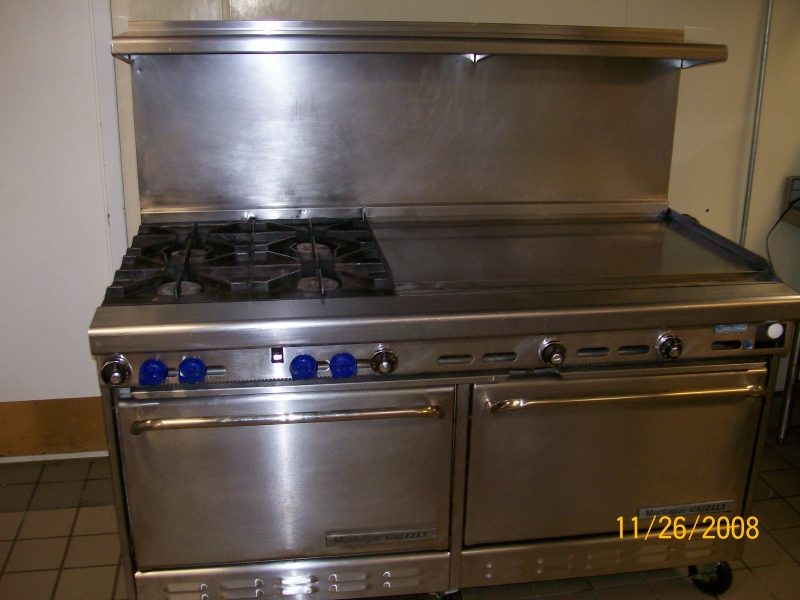 Protecting people and property is of the utmost importance to us, and our fire extinguisher maintenance services are designed to reduce the impact of a kitchen fire. We provide fire extinguisher maintenance services for commercial kitchens of all shapes and sizes.
When you choose us for your fire extinguisher maintenance needs in Bonney Lake, you can rest easy knowing that we will:
Show up on time
Get the job done right
Address questions and concerns
Ensure complete satisfaction
You will find our company refreshingly different as we provide you with high quality fire extinguisher maintenance services at very competitive prices.
To schedule a fire extinguisher inspection in Bonney Lake, call A and R Hoods at 253-777-3880.